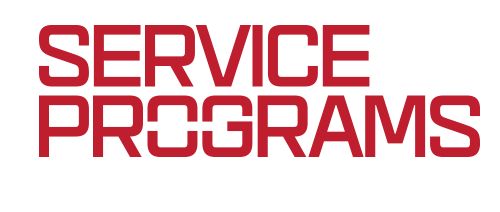 MODERNISING THE CAR SERVICE EXPERIENCE
Service Programs Australia is a market leading provider of sales, communication
and customer relationship software to the automotive service and repair industry.
Learn More
What We Do
We provide the digital tools necessary to help increase service customer satisfaction, maximise customer retention and convert more genuine repair opportunities into invoiced sales. We customise branded versions of our software for many of Australia's most successful OE car companies and national service centre chains,but we're equally committed to helping small independent family-run businesses move to the next level of success.
Our People
Our team has decades of leadership experience in the global car service and repair industry, giving us a clear vision for the future in a market experiencing constant and rapid change.
Service Marketing Expertise
We understand both the complex, and not so complex reasons why customers choose the workshop they do for their car servicing and repair needs, and why some of them are so easily teased away by competitors.
Contact Us
To discuss how we can help move your business forward fill out the form below and we will contact you for a no obligation discussion.