Trust & transparency: The Keys to Providing a Superior CUSTOMER Experience.
Increase sales and customer satisfaction with personalised video.
"VentaVid has been an essential tool in enhancing our service customer experience"
Premier Auto, VIC.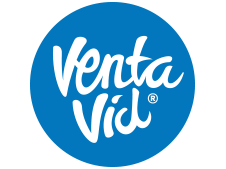 EASY TO USE | PROFESSIONAL | EFFECTIVE
VentaVid is a global, interactive video platform for service and sales businesses across a range of industries.
VentaVid delivers an amazing customer experience, building trust and longer lasting relationships.
 Professional video messaging is a must-have for businesses focused on trust and transparency.
In Service: sending branded, personalised videos to show customers the need for repairs or maintenance identified during routine servicing, annual safety checks or pre-purchase inspections greatly increases trust and fast repair approvals. Over 90% of customers view and respond to a service video in under five minutes. Any recommended additional work is clearly costed and itemised on the video page for the customer to approve and submit instantly, saving time and streamlining the customer experience.
In Sales: responding to enquiries using branded, personalised video streamlines the sales process and improves lead to conversion success, delivering outstanding customer experience. Video messaging can be used to enhance every step of the sales journey, from initial enquiry to demonstration and post-delivery follow up.
VentaVid Personalised Video Increases …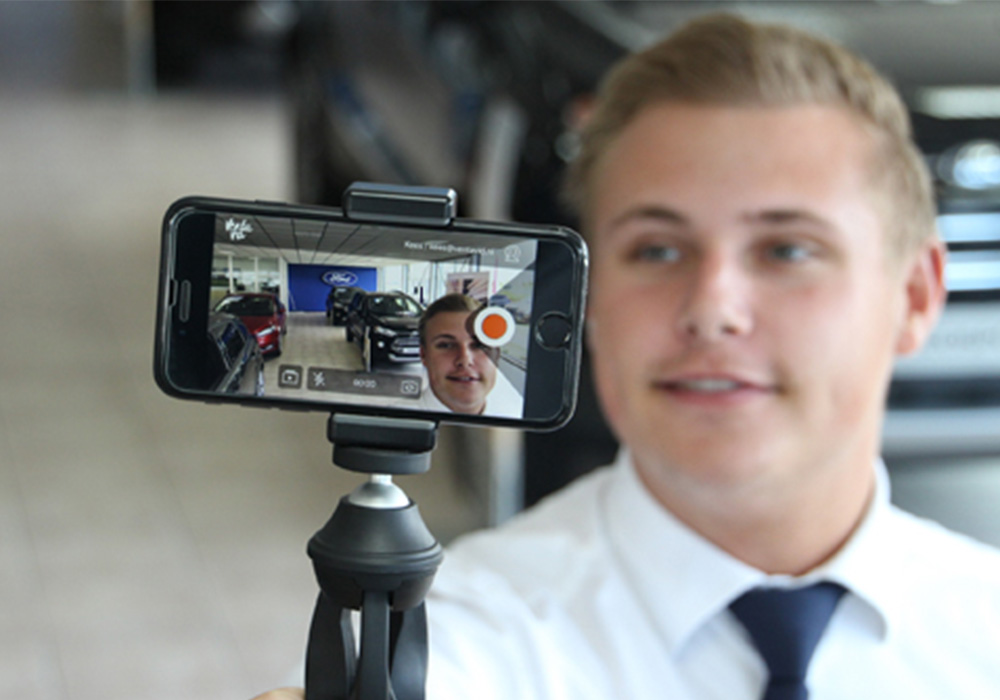 Step 1.
Use the VentaVid App to record a short video. With the Pause button, you can stop and start as often as you want, recording as much or as little as you think necessary to communicate the key information, from a complete walk around to one specific vehicle feature or repair issue.
Step 2.
Add a title to your video and a short, personalised message. For service and repair items, add recommended repair descriptions and pricing for instant customer approvals. Send videos to customers professionally packaged with your branding and direct contact details and enjoy increased sales and customer satisfaction.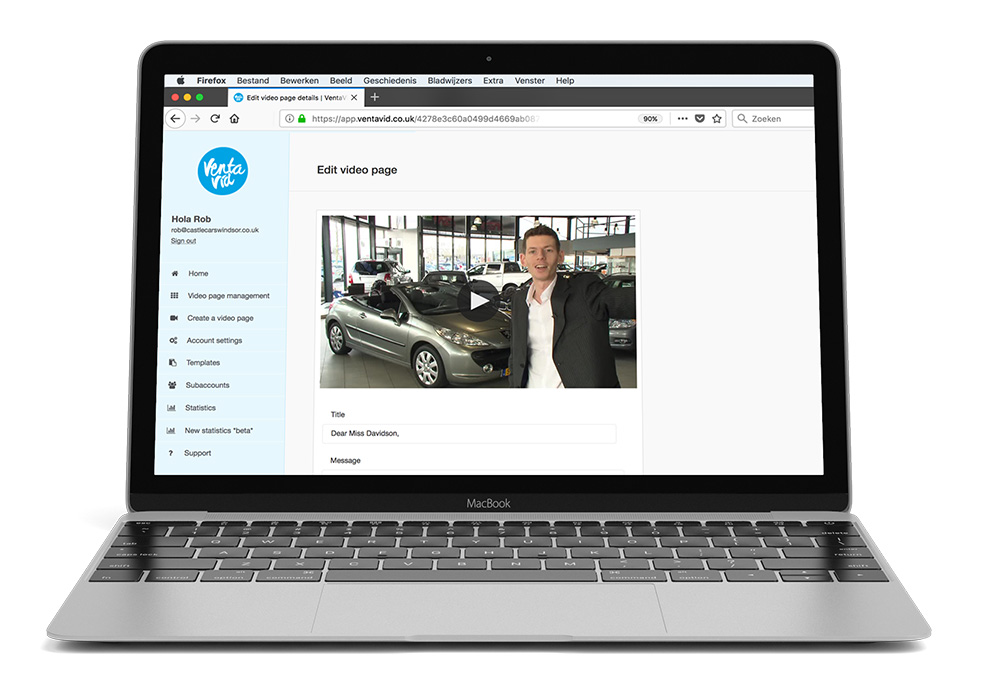 Professional and Effective.
More than 90% of customers respond within five minutes of viewing their personalised video message.
VentaVid gives customers a personal connection with your staff, is branded for your business and personalised to the customer.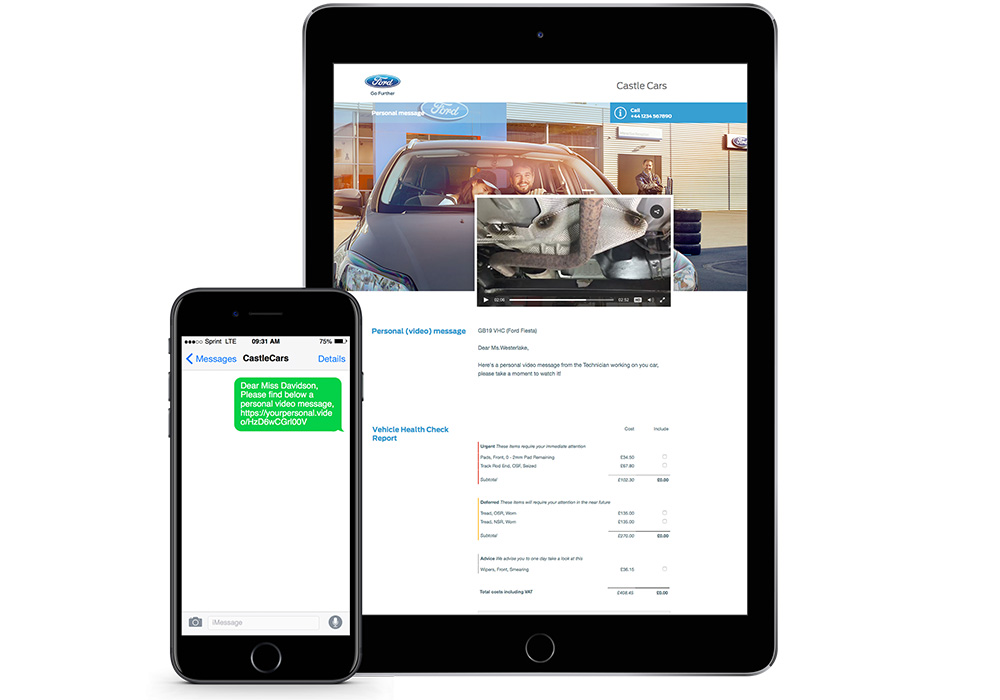 Contact us today for more information.



Vehicle Visuals
explaining the need for servicing and repairs.
With over 30,000 users worldwide, a subscription to Vehicle Visuals gives you access to hundreds of high-quality 3D animated videos to help you explain service and repair items to customers in a way they will quickly and easily understand. 
Our animated videos can also be used in digital marketing campaigns, service reminders, newsletters, social media posts and even on your website.
Vehicle Visuals reduces the time needed to explain recommended maintenance and repairs to non-technical customers. Send by email and SMS, display in reception and customer waiting areas or use the videos in your marketing to promote your services and educate your customers.
VentaVid Video
Trust & Transparency in Service and Sales .
Increase sales, trust and customer retention using personalised videos in your service or sales department.
Quickly and easily record and send professionally branded videos reporting the overall condition of a vehicle and highlighting issues identified during a service, annual safety check or pre-purchase inspection. Add job lines and pricing to give customers all the information they need  to instantly approve repairs direct from the video page. In sales, use video to showcase and demonstrate a vehicle's key features in response to a sales enquiry, or update customers during the pre-delivery process.
Customers love receiving engaging service and sales videos - 90% respond to a video message within five minutes. Video builds trust and loyalty, elevates the customer experience and increases your sales. VentaVid video
Trust and Transparency in Service and Sales.
Increase trust and customer confidence using personalised video in your service or sales department.
Easily record and send branded, personalised videos highlighting recommended repairs and maintenance identified during a service, with job lines and pricing for customers to approve in an instant, or showcase a vehicle's key features in response to a sales enquiry.  
Customers love receiving engaging sales and service videos - 90% respond to a video message within five minutes. Video builds trust and loyalty, elevates the customer experience and drives your sales.

vvGarage
The MOBILE App for Automotive Workshops.
Stay connected to customers with your very own smartphone App for iOS and Android, personalised and branded for your business!
Quickly and easily send high-impact service specials, promotions and news to the App. Customers can request a service booking, submit a Google Review, check local fuel prices in real-time, check safety recalls for their vehicle and refer friends and family to your business - all via the App.
SPA Digital 
brand new websites with convenient monthly payments.
With our all-inclusive website design, development and management plan, your new website is optimised for organic SEO and will never look tired and outdated.
More than 80% of people turn to the internet when looking for a service centre, so having a vibrant website that actively promotes your expertise and extends your business reach online is vital for attracting new customers.
Our website design, development and management package removes the web developer jargon, removes the hidden and extortionate ongoing costs and keeps everything clear and cost-effective. We're on your side!
We're easy to work with and fully transparent on costs. We understand Automotive. SPA Digital
WEB DESIGN, CONTENT MARKETING & GOOGLE ADS.
Easy to work with and transparent on costs.
Over 80% of people turn to the internet when choosing a service centre, so having a vibrant website and Google Ads campaign actively promoting your business 24 hours a day is vital.
Our decades of experience in the automotive industry means that we create eye-catching websites, engaging content marketing and maximise the return on your Google Ads spend.
Contact Us
For a chat about how we can help your business increase sales, retention and customer satisfaction please fill out the form below and we will contact you.